Other items you might want to order: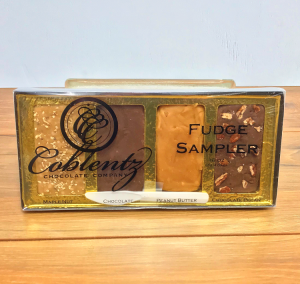 Coblentz Fudge Sampler
A tasty fudge sampler from Coblentz Chocolates. Features four flavors: Chocolate, Peanut Butter, Chocolate Pecan, & Maple Nut. Coblentz fudge is from scratch and includes premium ingredients. 10oz. - 2.5oz of each flavor. This box is the perfect gift for anyone on your list and appropriate for many occasions!
Price $10.99