Valentine's Day Heart Planter
Price $14.99

14.99
More Details
Other items you might want to order:
Valentine's Day Heart Planter More Details
Occasionally, substitutions of specific flowers or containers are necessary because of seasonal/regional availability issues. If this occurs, our experienced florists will make sure the style, theme and color scheme of the bouquet is preserved. We will only substitute items of equal or greater value. If, however you have concerns about substitutions we recommend that you place your order by phone at (570) 374-4923 or toll free 1-877-266-6873.
Other items you might want to order:
Valentine's Day Giftable Bear
This great Valentine's Day gift consists of an adorable white plush bear, 9" air-filled balloon, Hershey's Kisses, topped with ribbon curls, and a convenient card.
One giftable cylinder only. Please note that the giftables are assorted, and the style of the balloon and heart will vary.
Price $17.95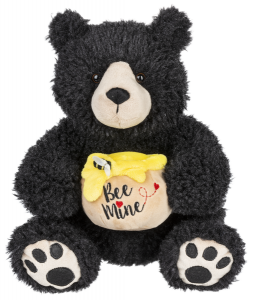 Extras & Add ons:

Chocolates
A delicious assortment of gourmet chocolates and truffles from some of your favorite brands like Lindt, Godiva, Russell Stover, Asher's, Sweet Shop USA, and more!