Department 56
World War 1 Flying Ace
SKU

6007734
Price $65.00

65.00
More Details
Other items you might want to order:
World War 1 Flying Ace More Details
Other items you might want to order:
A Root Beer Toast!
Snoopy and his favorite brother Spike make a toast to family and friendship with ice cold mugs of root beer.
SKU 6001196
Price $8.95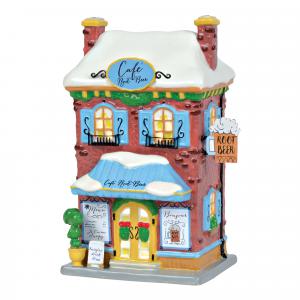 Snoopy's Root Beer Café
When in need of a frothy mug of root beer to east the troubles of a hard day at school, Charlie Brown and friends stop by Snoopy's Root Beer Cafe for a cold drink.
SKU 6001194
Price $94.50
Extras & Add ons:

Chocolates
A delicious assortment of gourmet chocolates and truffles from some of your favorite brands like Lindt, Godiva, Russell Stover, Asher's, Sweet Shop USA, and more!